Develop powerful , modern business applications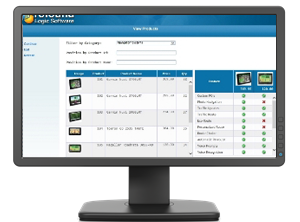 Take your development efforts to the next level. Our New Development solutions make it easy to create new RPG, PHP, and Node.js applications that integrate with each other, and your existing applications.
Our solutions give you everything you need to create modern web browser-based or mobile applications, no matter what your proficiency is with web development languages like HTML, CSS or JavaScript.
Benefits of Developing New Applications With Profound UI:
Boost End-user Efficiency
Give employees and customers the modern, Web and mobile applications they are accustomed to.

Save Money and Time
Use the talent, RPG assets and hardware you already have. There's no need to outsource development or migrate to a non-IBM i platform!

100% Native to the IBM i
Put the true power of i to work in your business! Profound UI eliminates the need to use Java, .NET, Windows clients, or other non-native technologies.

Support Open Source Development
Profound UI and Profound.js support the development of new, open source business applications using PHP or Node.js. This makes it possible to extend the life of your RPG business applications and hire developers with open source backgrounds.
How it works:
Profound UI supplies Visual Designers customized for RPG, PHP, and Node.js development. All three development environments are found within the Profound UI Suite, so there's no need to purchase separate tools!
The RPG OA Handler outputs traditional RPG display operations for rich displays, meaning that you can code RPG in your accustomed manner, and the application will display in Web and mobile browsers.
Optionally, you can use Atrium to create modern drop-down, tabbed and accordion menus in place of traditional green-screen menus.
Profound.js and the Profound UI PHP designer support new, open source development of business applications.
Next Steps
Want to do it yourself?
Profound UI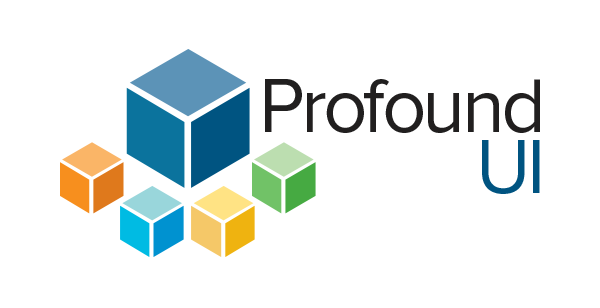 Profound UI is a suite of tools that makes it easy to transform existing green screen applications into GUI browser-based applications and to develop new, rich desktop applications that run on the IBM i. If you have the time and inhouse resources to take on your modernization project internally, the Profound UI suite is what you're looking for.

Need our help?
Web Development
Profound Logic Software has extensive experience in developing and enhancing rich IBM i applications. Over the years, we have completed many internet, intranet, extranet and mobile development projects. Learn More >