June 18, 2018 - Dayton, OH - (www.profoundlogic.com), Profound Logic, an innovator in IBM i application development solutions, today announced a new capability within the Profound UI Mobile Client: an 'Offline Mode' function to easily make mobile applications available without an IBM i connection.
"Profound UI enables developers to create mobile applications that run in any mobile device, including Android and Apple phones, as well as the ability to rotate and preview applications, and mobile widgets and buttons."
With the release of Profound UI Version 6, the Mobile Client offers an "Offline Mode" function that makes it easy to take IBM i apps anywhere and sync mobile data at a later time.
Additional mobile capabilities in this release include:
Screen Animations are now available for Mobile Screens
In addition to connecting or syncing (offline) with an RPG application, mobile applications can now directly connect or sync with a Node.js application on IBM i or other platforms
Offline Mode in Profound UI Mobile Client
In previous versions of Profound UI, offline functionality was available, but it meant that the developer would need to create their own client. Now with Version 6, developers can use the Mobile Client and achieve the same result.
To enable the Offline functionality, you would develop a mobile app in Profound UI using JavaScript and a Rich Display file in the form of a JSON file. Once the application is written, it would then run through the Profound UI Mobile Client. The Mobile Client interface gives users the ability to use the application in 'Online' or 'Offline' mode.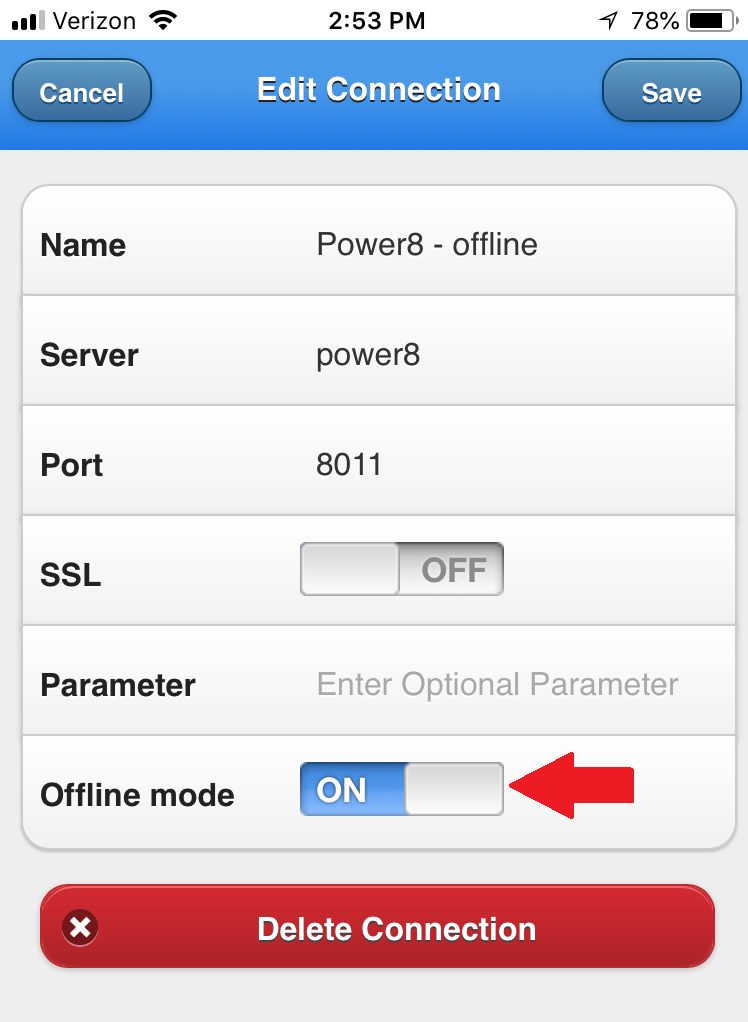 Offline mode switch in mobile client
In order to take advantage of this feature, a user would define a connection to an IBM i server as usual, but set the switch to "Offline mode" and then save the connection. While offline, data will be generated, and the sync icon in the client interface will turn from green to amber.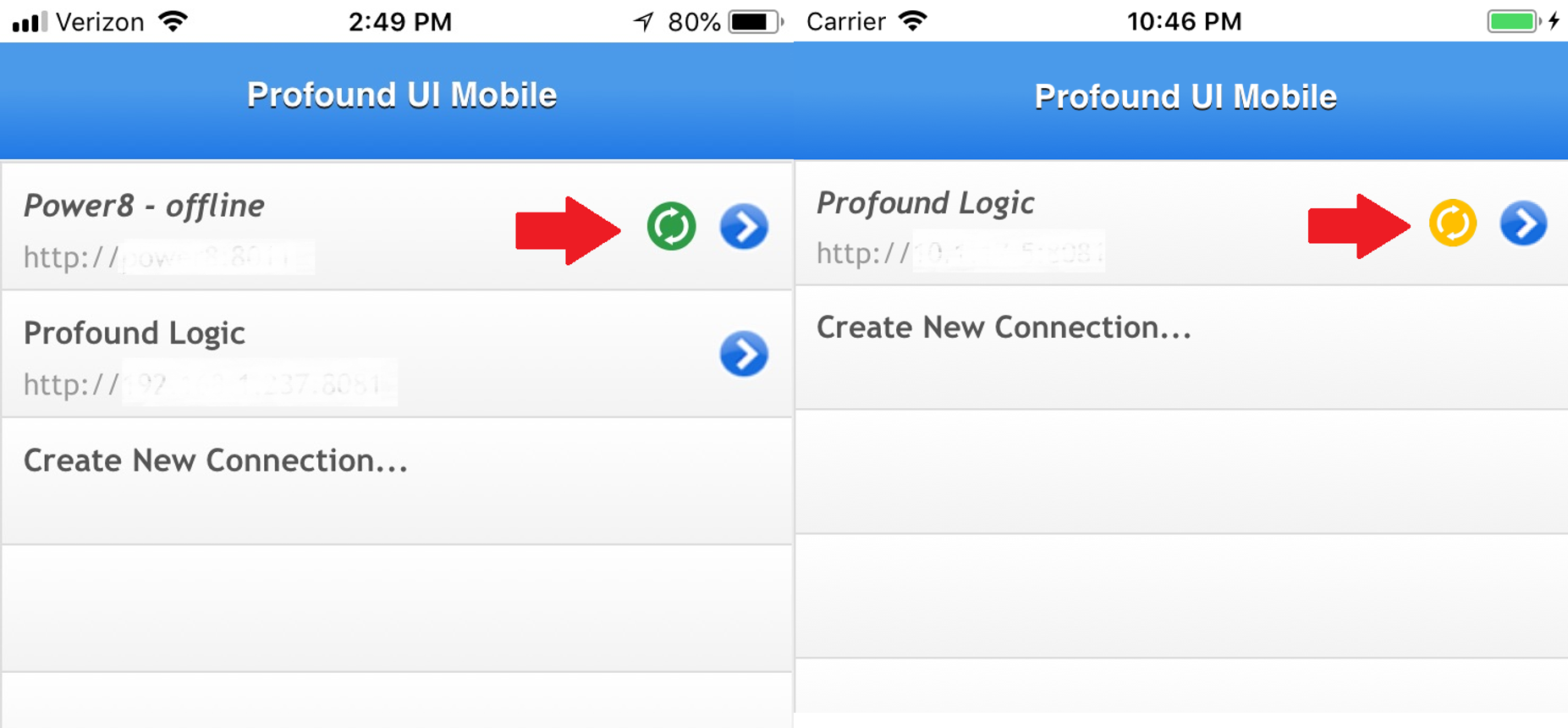 Sync icon changing from green to amber, indicating online and offline status
Once back in contact with the IBM i server, the user would simply tap the sync button to contact the web service and transfer the data to it. It will also get a newer copy of the offline app, if one exists.
"Giving customers the ability to use their mobile applications while not connected to IBM i opens up a world of business possibilities, for every industry," explains Profound Logic CEO, Alex Roytman. "The Offline Mode feature makes it even easier for developers to offer this functionality to their end users."