Leadership Team | Customer Success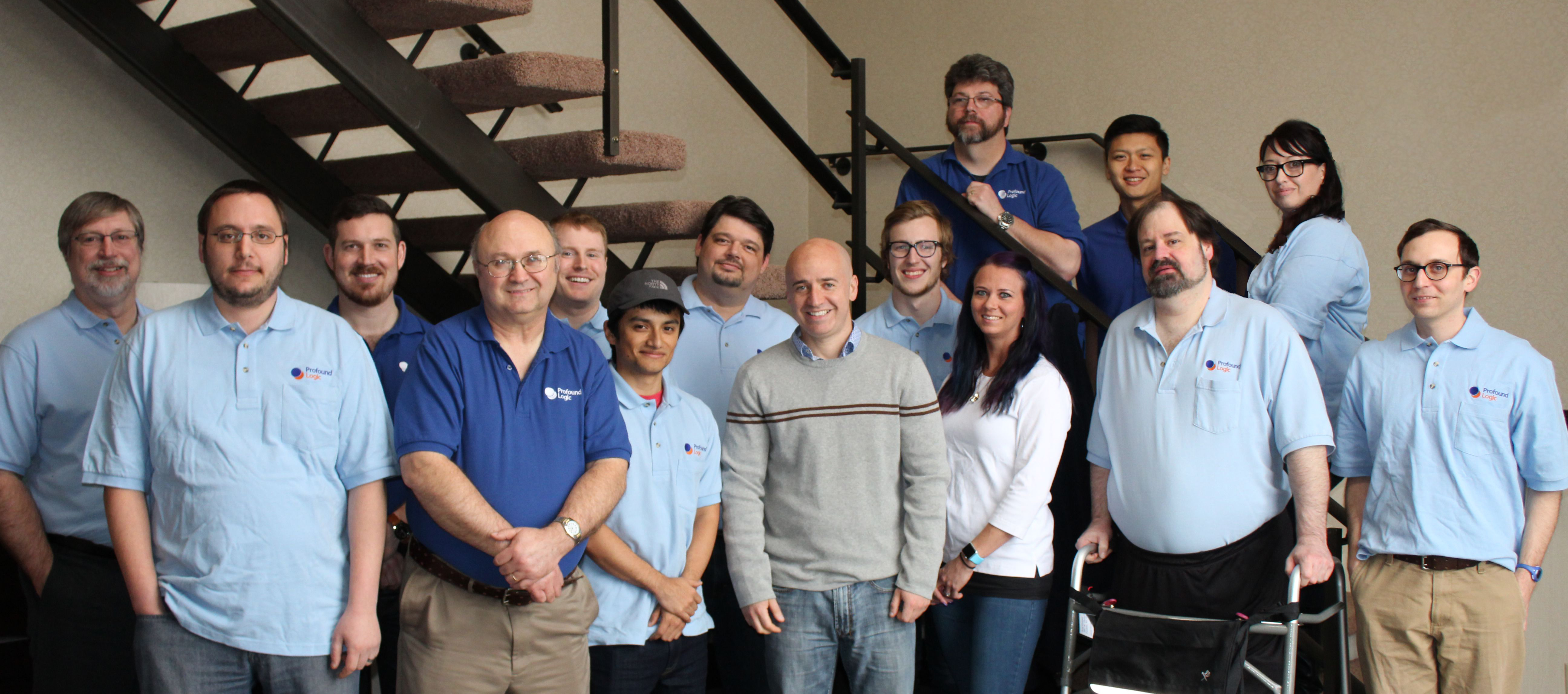 Since 1999, the vision of our founder, Alex Roytman, was to create the most innovative products for application development and business transformation on IBM i and beyond.
As a result, Profound Logic has been at the cutting edge of modernization solutions, including the first integrated HTML/RPG editor and compiler, the first RPG Open Access handler with Web and Mobile capabilities, a patented web-based Visual Designer for Mobile and Web development, the first DDS to HTML5 translation product, and the first automated legacy RPG to Node.js conversion service.
To realize our vision, we've brought together the industry's top development and modernization experts, including Scott Klement, Brian May, Ted Holt, and John Valance. Our entire team is truly passionate about software development and application modernization.
Today, Profound Logic has a number of offices throughout the United States, and partnerships with businesses around the world. We have modernized millions of lines of code for thousands of companies, while offering a superior level of service and support.


Our Leadership Team
Alex Roytman

Founder, Chief Executive Officer

Alex Roytman is the founder and CEO of Profound Logic, a leading provider of IBM i modernization tools and services. Starting as a software architect, Alex now has more than 15 years of experience working with IBM i and the latest Web and Mobile technologies. His expertise and passion in the field of Web and Mobile development have led his company to create many popular modernization tools, win multiple awards for innovation, and gain over a thousand loyal enterprise customers in more than 50 countries.

---

Jordan Antonoff

Vice President, Sales and Client Services

With over ten years in IT, Jordan has been dedicated to driving innovation and bringing about positive growth at every company he's worked for. Skilled in the delivery of IT projects that provide true business value, he and his team focus on providing strong customer satisfaction and tangible ROI for all service and consulting engagements. As Vice-President of Sales & Client Services, Jordan oversees Profound Logic's growing software business and leads the services department in its delivery of successful modernization, application development and digital transformation projects.


---

Amanda Blackburn

Director, Marketing

Fascinated by science and technology since an early age, Amanda merged her love of computers with her creative spirit to enter the world of technology marketing. For over 15 years, she has led marketing efforts for Microsoft, Dell, Oracle, and IBM software solutions. She joined the Profound Logic team in 2011, and is currently the Director of Marketing, overseeing global marketing efforts.


---

Scott Klement

Director, Product Development and Support

Scott Klement oversees Product Development and Support at Profound Logic, and is well known as both an author and speaker in the IBM i community. Scott is a passionate advocate for RPG on the IBM i platform, and enjoys teaching tips and techniques to other developers. His efforts to help programmers have earned him many accolades and awards.


---

Brian May

Director, Pre-Sales and Customer Solutions

In addition to being a published author and an award winning speaker, Brian May is the Director of Pre-Sales and Customer Solutions with Profound Logic. In this role, he works with existing and potential customers to share his extensive knowledge of planning and managing modernization projects. Brian was a coauthor of the IBM i Modernization Redbook and was recognized by IBM as one of the first IBM Champions for Power Systems.

---

David Russo

Director, Research & Development

David leads the design and development of Profound Logic's software products, including Profound UI, Genie, our RPG Open Access Handler, and Profound.js. His deep understanding of operating systems, programming languages, and compilers allows Profound Logic to build unique and highly competitive application development solutions. David has been with Profound Logic since 2004.


---

Tricia Smith

Director, Customer Relations and HR

Tricia joined the team in 2010 and brings over 10 years of customer service experience to Profound Logic. Over time, she has served in many different areas of the company and found that customer relations and HR are the most rewarding. She is known for her positive and personal approach to working with people. Tricia is also an avid Cincinnati Bengals football fan and a busy mother of two, which always keeps her on her toes. In her free time, she enjoys spending time with her family.


---

Mike VanHorn

Director, Professional Services

Mike is a seasoned organizational leader, consultant, and project management professional. He has over 25 years of experience leading professional services organizations that help clients get business value through well-run projects and high-quality service delivery. In addition to his role at Profound Logic, Mike is an author, speaker, and trainer on IT and consulting project management. He and the Profound Logic services team work with you to solve business problems and to deliver modern technical solutions that improve your business results.