Secure, centralized, role-based navigation for web applications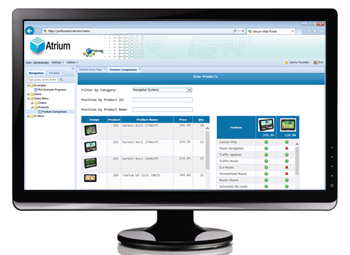 Atrium, a module within the Profound UI suite, is an enterprise web framework that securely ties all of your IBM i applications into an intuitive and easy to use browser interface. Atrium's interface offers a straightforward navigation system that includes the use of drop-down trees, accordion panels, toolbars, and pull-down menus.
The framework allows you to eliminate clumsy green-screen menus that required users to drill down through various levels of options to access applications. It allows users to effortlessly and securely launch programs from an integrated menu system.
Atrium Benefits
Centralized Navigation
Atrium provides a menu and deployment framework for accessing your Profound UI interfaces and other IBM i web applications from one central location.

Flexible Menu Options
With Atrium, you can serve up menus in a number of formats, including drop-down trees, accordion panels, toolbars, and pull-down menus.

Role-based Navigation
Atrium allows you to assign and manage users and groups, and customize the look and feel of menus to suit particular users. Your end-users can more easily access the information that is relevant to them, and even 'favorite' menu items they access frequently.
Product Screenshots