Additional features include scrolling Tab Panels and new formatting options in Universal Display Files
June 30, 2016 - Dayton, OH - (www.profoundlogic.com), Profound Logic, a leader in IBM i application modernization solutions, is proud to announce the release of Profound UI 5.5. This is just the latest release in a year where product R&D has been a major focus of the company, with many more exciting product announcements to come in 2016.
"Our Profound UI platform has had regular monthly updates since its launch in 2010, and we have big things in store for the product in the coming months," says CEO Alex Roytman.
The top features in Profound UI 5.5 include:
International language support for the Atrium module
Scrolling tab panels available in the Visual Designer module
The ability to embed date, time, and timestamp data into Universal Display Files
International Language Support within Atrium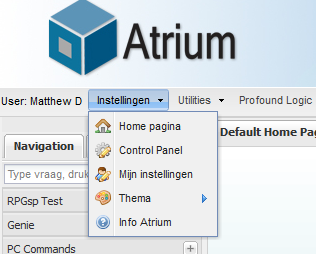 Atrium, a module within the Profound UI suite, is an enterprise web portal framework that securely ties all of your IBM i applications into an intuitive and easy to use browser interface. With Atrium, businesses can assign role-based permissions for menu content, and make it much simpler for end users to find the screens and data they work with on a regular basis.
With Profound UI version 5.5, Atrium now supports custom and international language strings, and gives developers the ability to deploy menus in a non-English format.
"Profound Logic has customers worldwide, and is excited that our international users can display application menus in the language of their choosing," explains Roytman.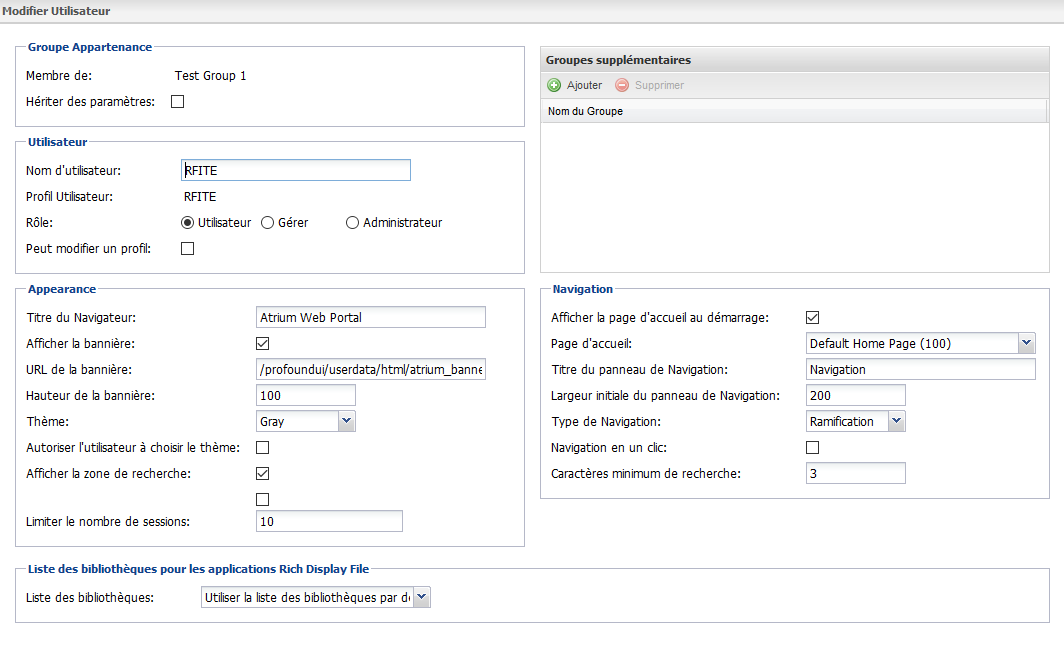 International Language Support in Atrium
Scrolling Tab Panels in the Visual Designer
The Profound UI Visual Designer is a patented graphical development environment that allows anyone to quickly create professional looking browser interfaces in a point-and-click, drag-and-drop manner. The Visual Designer provides hundreds of widgets that may be customized to create the customers' desired application look and feel.
One of these widgets enables developers to add Tab Panels to an interface. Previously, you could only add a finite number of tabs to each panel. Now, with Profound UI 5.5, users can simply click an arrow button at the top of a Tab Panel widget to see additional tabs contained within it, significantly increasing the amount of information that might be contained within that portion of an application.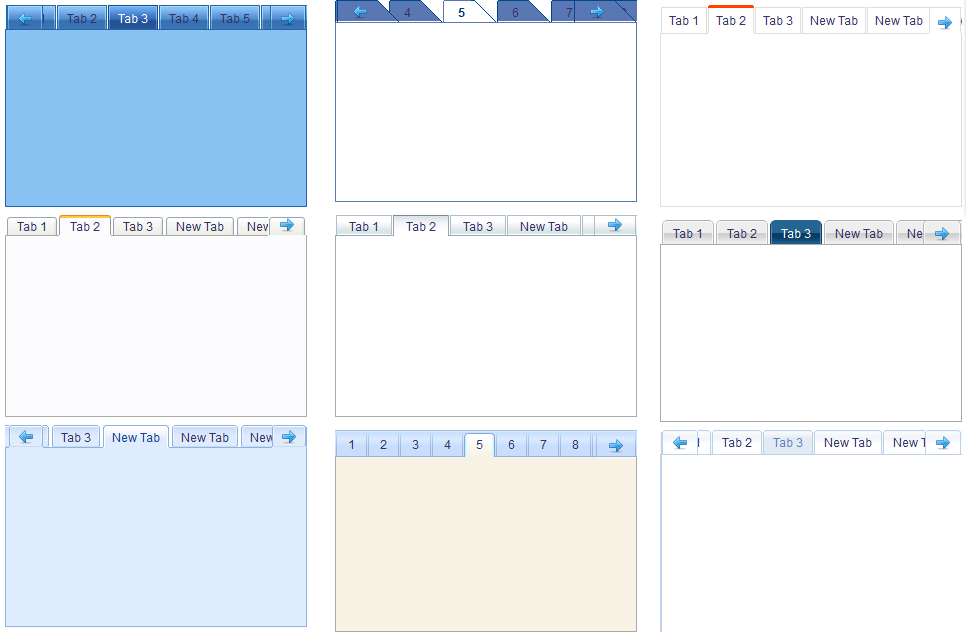 Examples of different 'Scrolling Tab Panels' styles in Profound UI 5.5
Embedding Timestamp Data into Universal Display Files
Universal Display Files were introduced with the release of Profound UI 5.0, and are display files that an RPG program can use to create dynamic text output. With Universal Display Files, developers can easily deploy programs that produce dynamic HTML content for a web browser, or web services that output XML or JSON documents to client programs via HTTP.
Profound UI 5.5 also includes the ability to embed date, time, and timestamp formatting information within a Universal Display File. Programmers no longer need to manually format the data within their code as Universal Display Files will enable them to do this dynamically, saving them time and effort.
To learn more about the additional features and fixes within Profound UI 5.5, go here.
About Profound Logic
At Profound Logic, our mission is to provide the most innovative and native solutions for IBM i application development and modernization. Since 1999, we've helped thousands of customers around the world eliminate green screens, transform legacy interfaces, develop modern desktop and mobile applications, integrate open source development, and optimize enterprises that use IBM i. Our developers are true IBM i experts, and knowledgeable in modern languages that include RPG, PHP, HTML5, and Node.js.
We have offices in Ohio, California, and Mississippi, and partners located around the world. Learn more at www.profoundlogic.com or contact us at 877-224-7768.
###
Media Contact:
Amanda Blackburn
Profound Logic Software
ablackburn(at)profoundlogic.com