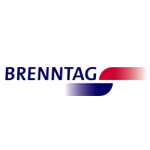 Brenntag North America, headquartered in Reading, Pennsylvania, is a part of the Brenntag Group, the global market leader in full-line chemical distribution. The United States portion of the company relies on their IBM i system running on Power7 for the applications that drive their business, including ERP and Sales applications.
While some of Brenntag's employees, especially those in data entry, were fine with traditional green screen desktop interfaces, those applications started to show their age over time and didn't support a modern workforce as well as modern Web and mobile applications could.
To better support their sales workforce and to stay at the top of their game competitively, Brenntag turned to Profound Logic Software for their mobile solutions for IBM i, including Profound Mobile and Mobile Services.